Overhauls
Refurbishing & Upgrades
Pump Assembly & Repair
Valve Assembly & Repair
Mechanical Seal Reconditioning
Rotor Balancing
Laboratory Services
Overhauls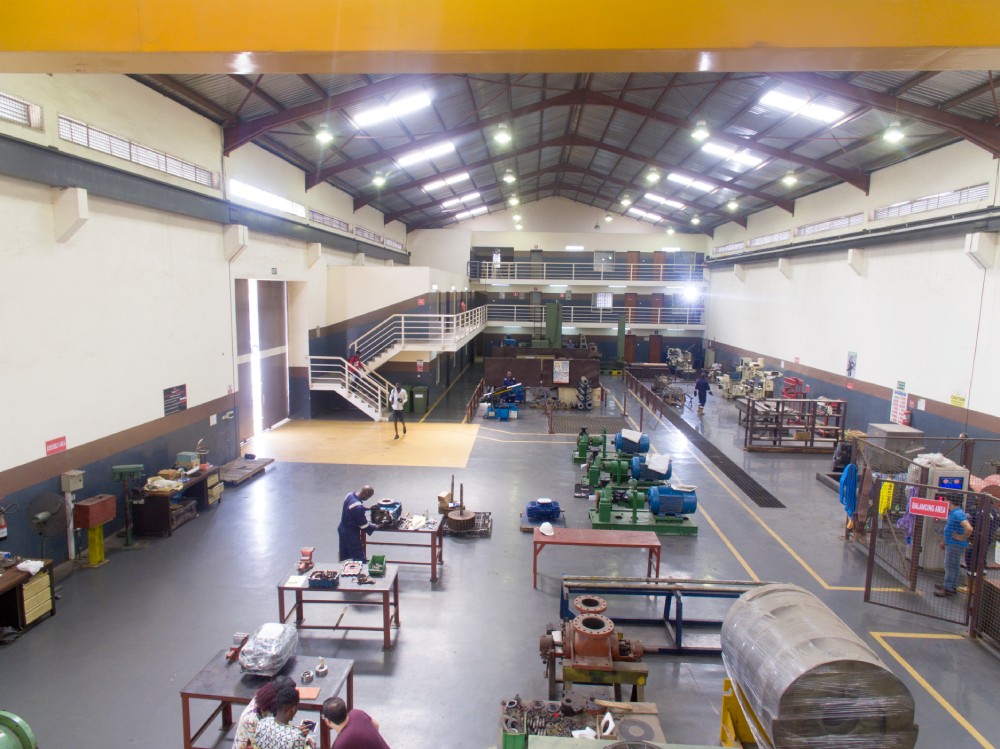 We carry out overhaul of all your pumps, centrifugal compressors, screw compressors, reciprocating compressors, blowers, and fans. Our workshop staff has a long and diverse experience that enables us to satisfy virtually all your needs.
Dismantling, Cleaning, & Inspection (DCI) is done to the highest standards in the industry and the outcome is discussed with our customers, based on which the final repair will be carried out. When required, NDE and pressure testing of the equipment is carried out after repair.
Refurbishing & Upgrades
Pump Assembly & Repair
Valve Assembly & Repair
Mechanical Seal Reconditioning
Rotor Balancing
Laboratory Services
Beamco's integrated Service Center in Lagos was completed in 2012. With a top-of-the-line machine shop, a 12-Ton overhead crane, and a far-ranging list of equipment and tools, the Service Center continues to carry out maintenance jobs, on a wide range of rotating equipment.
This addition to our extensive list of capabilities and services was welcomed by our clients and overseas partners alike. It helped in closing the loop on the range of in-country services that Beamco Nigeria Limited was committed to providing.
The Integrated Service Center is manned by a highly skilled team of engineers and technicians, with wide-ranging experience in rotating equipment. It is well-positioned to provide inspection, repairs, and upgrades on rotating equipment.
This facility has been inspected and certified by several original equipment manufacturers, and guarantees that work is done to the highest industry standards and to the satisfaction of all our partners.
Beamco's solid and long-term relationships with various global manufacturers cannot be complete without providing the required aftermarket and field support to the supplied products.
In close cooperation and coordination with manufacturers, we provide swift in-country support to the products we supply.
Continuous and custom-designed training programs for our technical team by manufacturers ensure that the quality of service offered to our clients is top-notch. The long history in the market enables us to carry out intricate field jobs as well as in-house repairs and upgrades.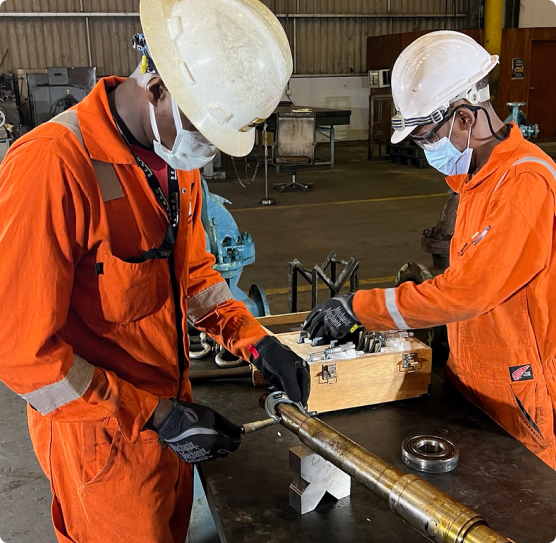 Maintenance Contracts
We offer various solutions for the maintenance of equipment, ranging from condition monitoring to preventive maintenance contracts.

End-user investment in maintenance contracts can minimize repair costs, reduce unexpected failures, and increase equipment availability.
Installation & Commissioning
Planning and supervision of equipment installation are key elements to extend the life and efficiency of the system.

Commissioning supervision is conducted by certified and experienced engineers to guarantee the proper operation of the unit.
Troubleshooting
Our technical team is available to support you in identifying the right solutions and approach for your repairs.
Root Cause Analysis
Repetitive failures are eliminated by conducting the proper Root Cause Analysis with the support of the engineering and OEM technical teams.
Turnkey Installation
Air/Gas compression systems, power plants, pumping stations, etc. can be provided on a turnkey basis, including the balance of the plant.
System Diagnostics & Energy Audit
System diagnostics on compressed air and pumping systems, as well as compressed air audits are designed to help stakeholders lower their energy costs by identifying any inefficiencies and assisting with performance optimization, leak reduction, and practical air management processes.
Energy Recovery Solutions
Beamco offers various solutions to recover and transform waste heat into energy.
Plant Process Evaluation
Filtration, separation, and fluid conditioning within process plants are one of our core specialties. We have a dedicated team of engineers proficiently equipped for an on-site survey and process evaluation.
Evaluation and Troubleshooting Purifiers
Our expertise in the areas of PCM and purifier handling/maintenance is second to none. We cover all areas of calibration, evaluation, and troubleshooting.
Shutdown and Rehabilitation projects are critical to Clients' Operations, Maintenance, and profitability.
Beamco has a dedicated shutdown team that can estimate, budget, plan, schedule, and execute the turnaround. Beamco will also implement a risk and resource analysis and provide procurement, cost control, QA/QC, and HSE processes to successfully deliver the project within the required timeframe.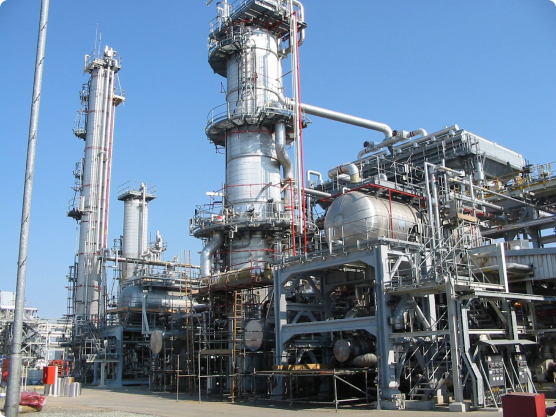 Engineering Procurement & Construction projects require a diverse set of multi-disciplined professional technical and operational staff which Beamco is able to provide with our diverse Expatriate and Indigenous Teams.
On top of the wide range of products and services in Oil & Gas, Beamco's project department is set up to handle multi-discipline EPC projects under one department with dedicated resources available to the Client throughout the Duration of the Project.